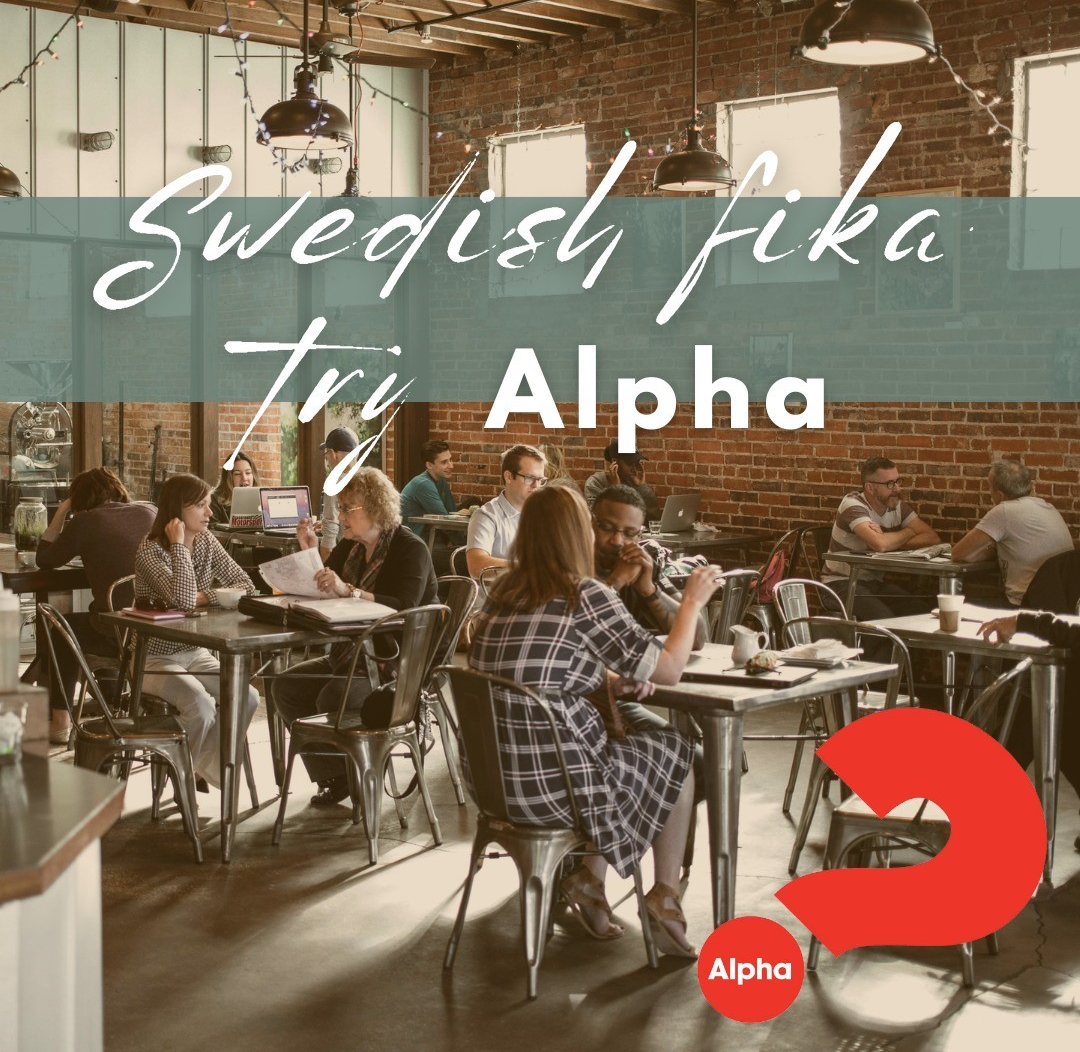 WHAT IS ALPHA GÖTEBORG?
Alpha Göteborg is a nice forum where we meet over coffee or food for a short talk followed by group discussions. Alpha is designed for those who do not identify as Christian but are interested in exploring life, spirituality and faith through a Christian lens in a relaxed and non-judgmental environment. If you are an atheist, skeptic, or just curious about faith, bring your thoughts to the discussion group and explore life issues with new friends!
HOW DOES ALPHA WORK?
We meet one evening a week for nine weeks for coffee/food and good drinks, talks and conversations. No requirements, no fee. No obligation.
Alpha is one of the world's most popular courses with tens of millions of participants having attended alpha. The course is available in 112 languages and alpha courses are offered by all different church traditions.
ALPHA DATES AND TIMES
Please contact us for details regarding next course start via our contact page or via social media. You will find links here on the page. Up-to-date information can always be found on our Instagram and Facebook page.