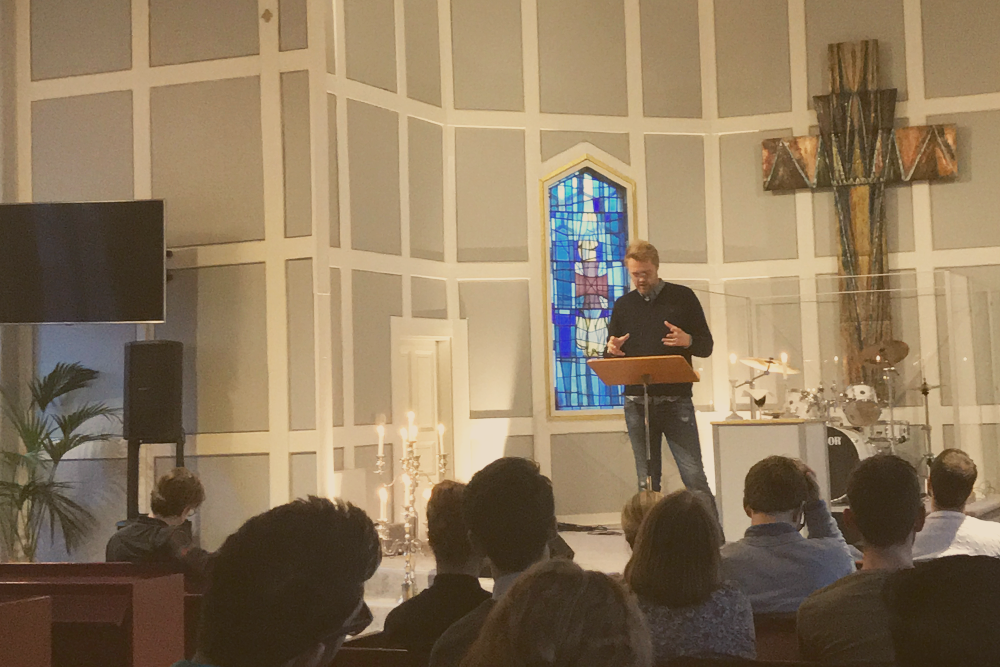 The worship service- We at CENTRO seek to combine Christianity's rich history with an expression of faith that is being shaped and grown in the present day. Our liturgy is structured and thought out while also being open to the Holy Spirit's leading. The Gospel stands at the center of everything and shapes our desire to follow Jesus in our city. Our services always consist of music, scripture reading, rote and improvised prayer, expository sermons, the Lord's Supper and the opportunity for confession and intercession. We always end each service with a warm cup of coffee and joyful fellowship. The worship service stands at of the center of the life of the Church. We gather together to grow and to be equipped in our faith and to be sent out into our city to follow and live for Jesus. This is the movement and rhythm that we live in.
We believe in liturgy- and that as people we are surrounded by liturgies, rhythms, patterns and traditions that we all follow whether we are aware of it or not. Liturgies shape us, our faith and our lives. Our services are therefore structured and planned out in order encompass the entire story of the Gospel, from of Creation, Fall, Atonement, and Restoration. We wish to be formed by the Gospel and to let the message of God's grace and love personified in Jesus Christ stand in the center of everything that we do so that the entire service is centered around Jesus Christ, the hope of the world!
Children- The children are an important part of our worship service. They are present during the first 20 minutes of the service before going to the KIDS group.
Read more about KIDS here.
International- Centro is a church community with people from all over the world. Our Sunday services is held in Swedish with simultaneous in-ear translation to English. All information and liturgy on the screens are both Swedish and English and we sing a mix of Swedish and English worship songs.
We hope that you will find your home in Centro and our community. We are waiting to get to know you!
Welcome!